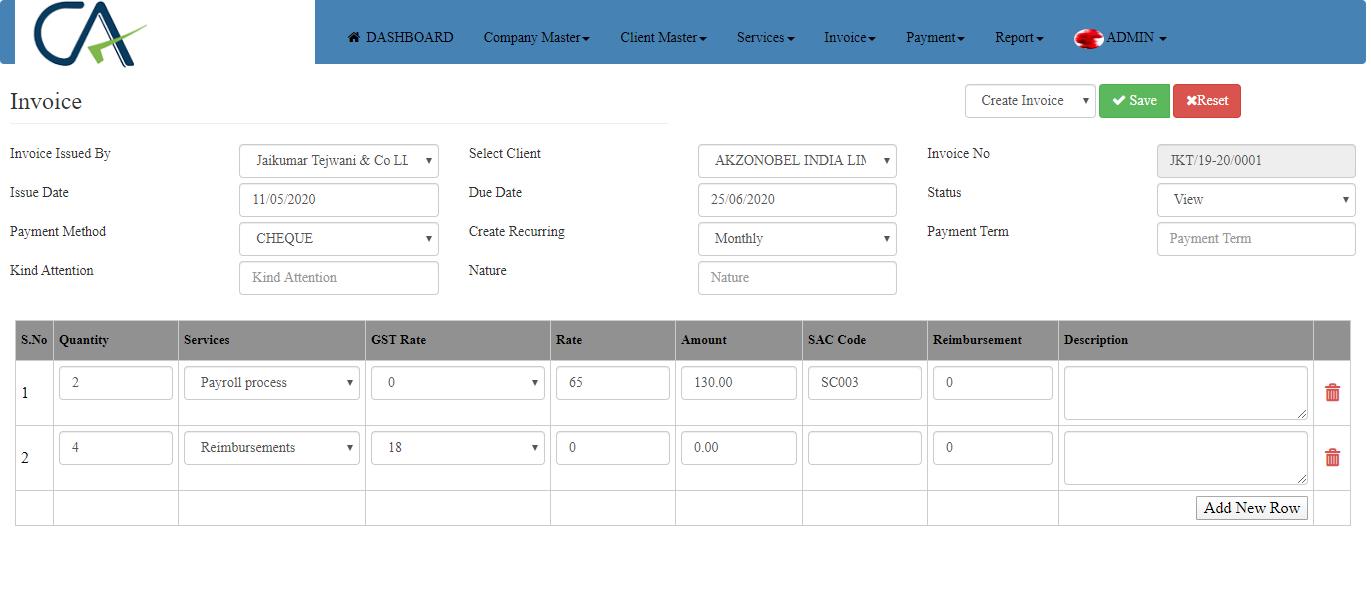 SOFTWARE DEVELOPMENT FOR CA FIRM
The Challenge
CA INVOICE is a Software for manage invoice monthly, Quarterly and Yearly by CA firm. Client have only idea of their problem related to manage their client, payment and invoice. Client want to send automatic message and mail and also want to integrate this software to their Company Software. Client have low budget and high demand with minimum time frame. Client want to upload bulk old data of company. Basically Client want to all process automated.
Resolution & Result
Our team has researched based on client requirement after that create a good process document "How will work CA INVOICE software?" and "How to fulfil your requirement? ". Finally our team send a process document, organize a meeting. Our team divide this project in 3 phases as per client requirement and finish this project phase wise. Once 1st phase completed then start testing by testing team and at this time of period developer work on other phase of project. Once testing complete and all issue resolved by developer after that testing team tested again. After first phage testing, project goes to live on server for testing by client. After completion of all phases development and testing then we have uploaded old data using bulk upload backend process. Finally our team live this project on client server within given time limit. Client was very happy and satisfied with our work. Also client has provided a reference of another client and he says that if any other work will be needed in future then he will provide to us.
Are you worried about your business?