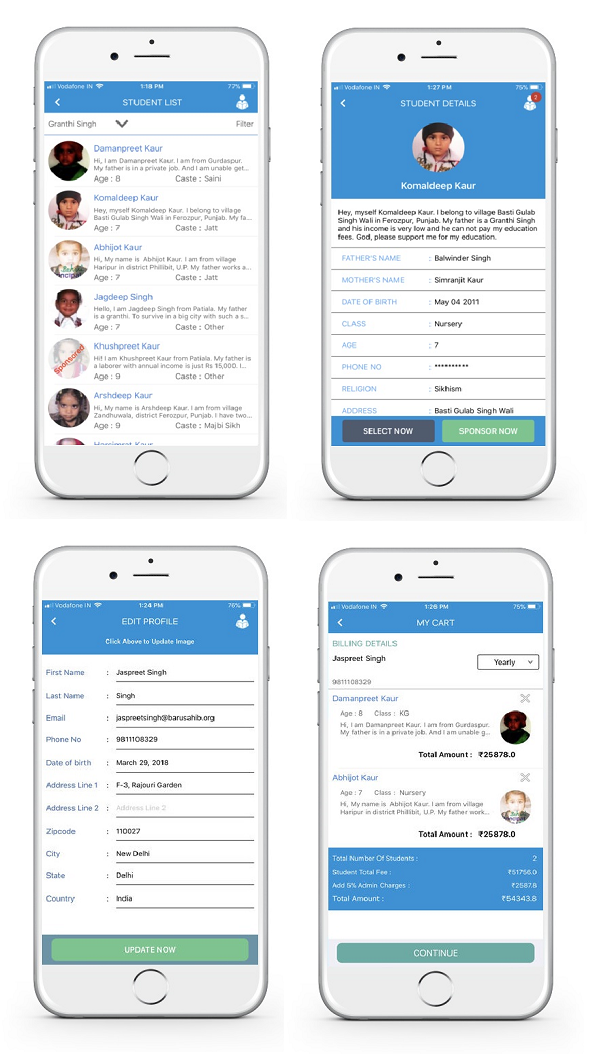 MOBILE APP DEVELOPMENT FOR FINANCIAL HELP FOR POOR STUDENTS
The Challenge
Deep a daddy is a financial app for helping poor students. Client have low budget but client have good thought. Client want to register student and donation provider which want to help poor student for their bright future. Client want to update notification features that if any people want to help any student. Client want to add chat feature between student and donation provider. Client want to add payment feature for direct payment to student by provider.
Resolution & Result
Our team researched and create process document. We have send process document and design to client and after approval of document we start working on this project. Client have low budget but client to help poor student that's why we are agree to start development of this project. Our team created all features as per client requirement and which is easily understandable by students. We have integrated payment getaway for easily payment process to students. After final testing we launched this app and now client is very happy and appreciated to our team.
Are you worried about your business?