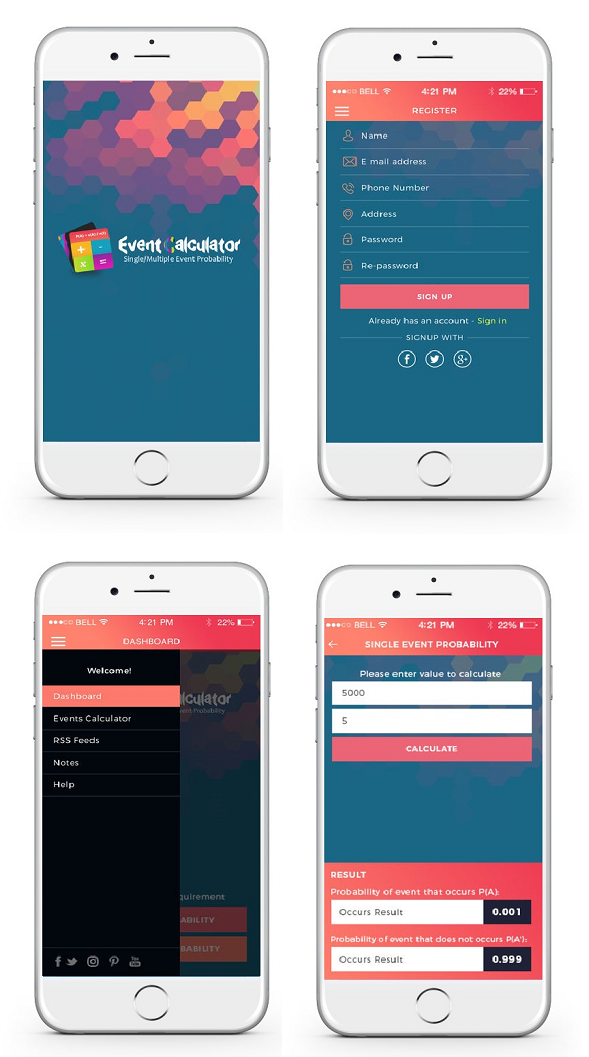 MOBILE APP DEVELOPMENT FOR PROBABILITY CALCULATOR
The Challenge
Event Calculator is a simple probability calculator app for any one user. Client want to create calculator app for calculate Possibility of event can occur and possibility of event cannot occur. Client want to update RSS feed and notes in this app and send a massage for help. Client want to maximum accuracy level of event calculate.
Resolution & Result
Before starting this app creation, firstly our team researched and create documents how to calculate full accuracy of event calculate. Our team discussed with client about formula of calculation work with max accuracy. After that we start working and create Event calculator app as per client requirement. We have updated RSS feed and notes feature in this app. Client is very happy and appreciated to our team.
Are you worried about your business?