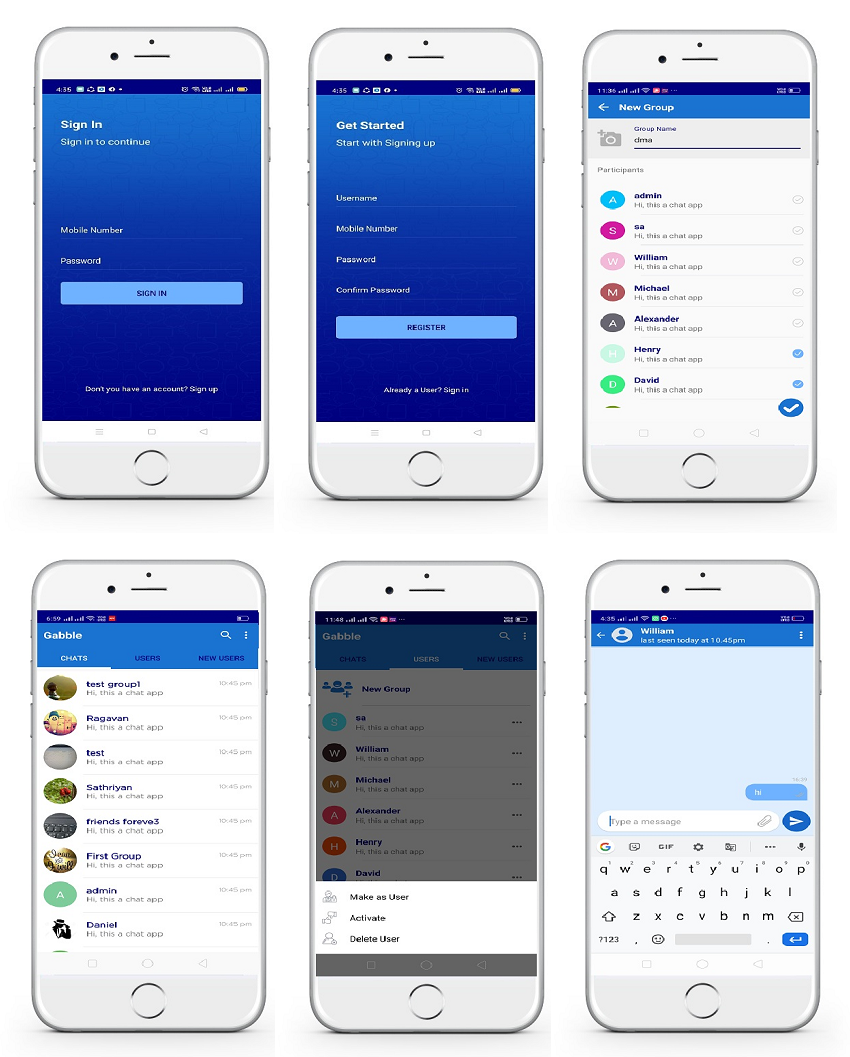 MOBILE APP DEVELOPMENT FOR SECURE CHAT APP
The Challenge
Gabble is a private chatting app which is created for Marriage hall employee internal communication. Client want to add some feature as WhatsApp (create user, create group, and admin). Admin can communicate in group and individual employee and only admin can add/delete group and member. Admin can delete single chat, group chat and all data of app. Challenging section of this work as WhatsApp flexibility and client want to safe & secure data and private chat only. Client also want to add a feature that nobody can take screenshot of the communication.
Resolution & Result
Our team created an app for client as per client requirement that no one can take screen shot, recording and copy any data and image. We used firebase for storing data and optimized code for quick chat & updated to user screen. Finally, client is very happy and give another reference for website development.
Are you worried about your business?