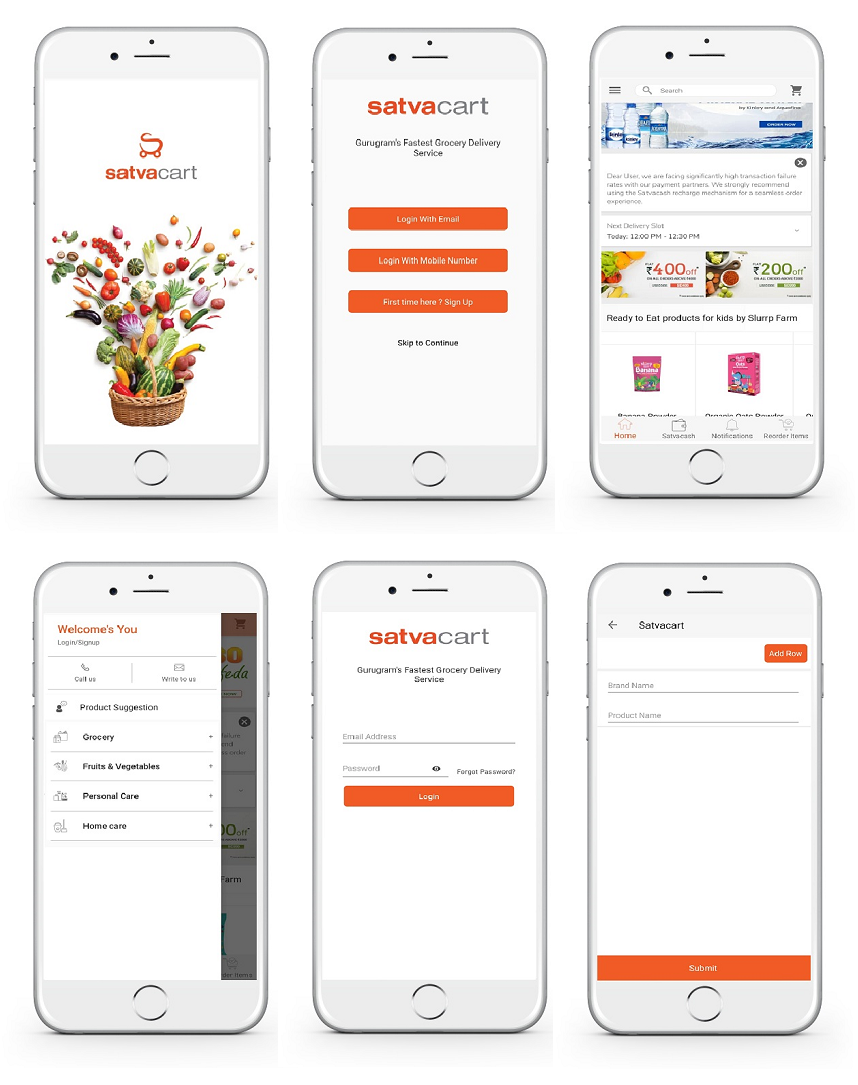 MOBILE APP DEVELOPMENT FOR SELL ONLINE GROCERY
The Challenge
Satvacart is a grocery, vegetable and personal care app for online selling product. Client want to update live location of delivery place but many time not found live location on every place in India. Client want to update wallet feature in our app and other service feature but client want to live very soon. Client want to very cool design and easy understandable.
Resolution & Result
Our team researched good design and feature for the app as per client requirement. After client approval we start working on the app. In this app 2 login feature email and mobile no. both. In this app, any user can easily understand of feature. We use live location finder on map and if location not found then put current address and verify this for delivery and integrated payment getaway and wallet option for payment. We have added subscription feature for every day users. Client happy and appreciated to us.
Are you worried about your business?