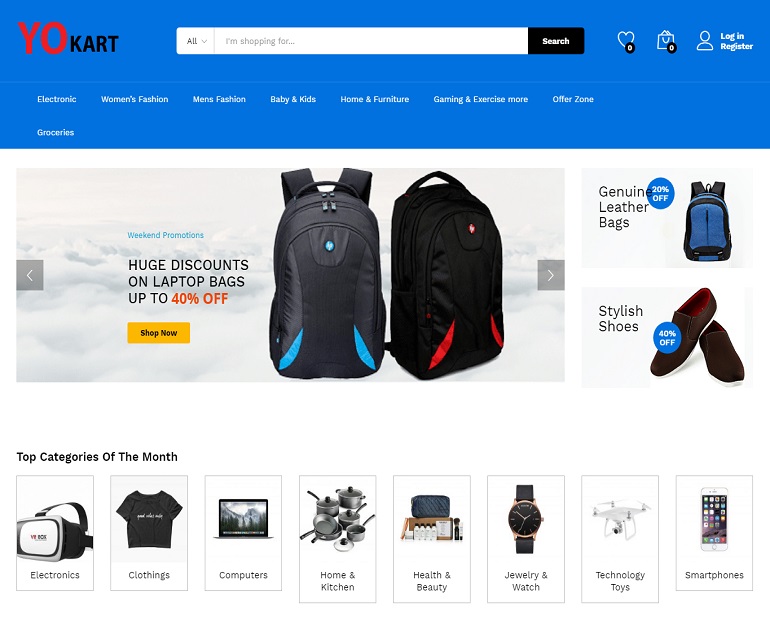 DESIGN E-COMMERCE WEBSITE FOR SELLING PRODUCT
The Challenge
YOKART is an e-commerce website focused selling Electronics products before and want to expand in other product categories such as consumer electronics, fashion, and lifestyle products. Client have tight budget for design and development website. Client want to add more category and product offer variant. Client want to attach payment getaway and case on delivery system. Client have no any idea how to manage product.
Resolution & Result
Our team researched and developed E-commerce website user friendly and easily managed by admin Panel. We integrate payment getaway on website and case on delivery both. We create more category as per client requirement. Our team educate to client how to manage your product and delivery process. Client easily upload product manage offer on product.
Are you worried about your business?